Taysha Lupieri (Chiropractic Assistant)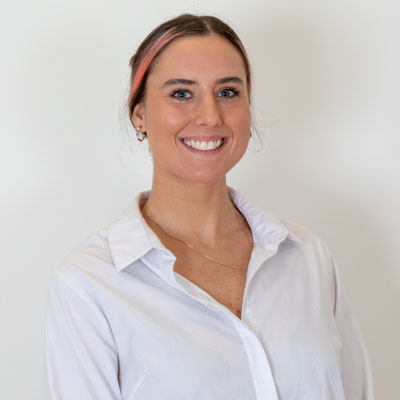 Taysha grew up in a very holistic family and was surrounded by Naturopathy, Homeopathy and Chiropractic from a young age.
She has carried on her family's values of holistic health and wellbeing and ventured into completing her Cert IV in Pilates in 2017. She has been teaching ever since. Taysha loves working in the health and fitness industry and enjoys helping people physically and mentally through her work.
Outside of teaching Pilates and working for My Wellness Chiropractic, Taysha is studying Marketing and Communications at RMIT University and is excited to be able to blend her knowledge of holistic healing and business together.
When she is not working or studying, Taysha enjoys spending time by the ocean and in nature, going out for brunch and traveling the world.

Taysha Lupieri | (03) 9499 2172